The difference between hard work and regular work.
You can learn a few things in a family with 10 kids. Like how to fend for yourself. How to contribute. And how those two go hand in hand.
One thing the 10 Thie kids of Sioux Falls, South Dakota didn't learn is the difference between hard work and regular work. For them, there was none.
With a mother who managed the house and a father who was the produce buyer at a grocery chain a short bike ride from home, the Thie kids grew up with a paradox: they were on their own for the things they wanted, but each child's self-reliance forged a strong family bond.
The philosophy was simple: if you weren't going to work for it, you weren't going to get it.
"We didn't have a lot; we really had nothing," remembers Travis Thie, the youngest of the boys. "As a matter of fact, every kid had a paper route. There were no allowances, there was no extra money. My parents did enough for you to survive — food on the table, clothes on your back. That really formed us."
For Tom, Tim, Ted, Todd, Toby, Terry, Troy, Tracy, Travis, and Tanya Thie, that meant earning both the extras and the essentials, like paying their own way through Catholic school.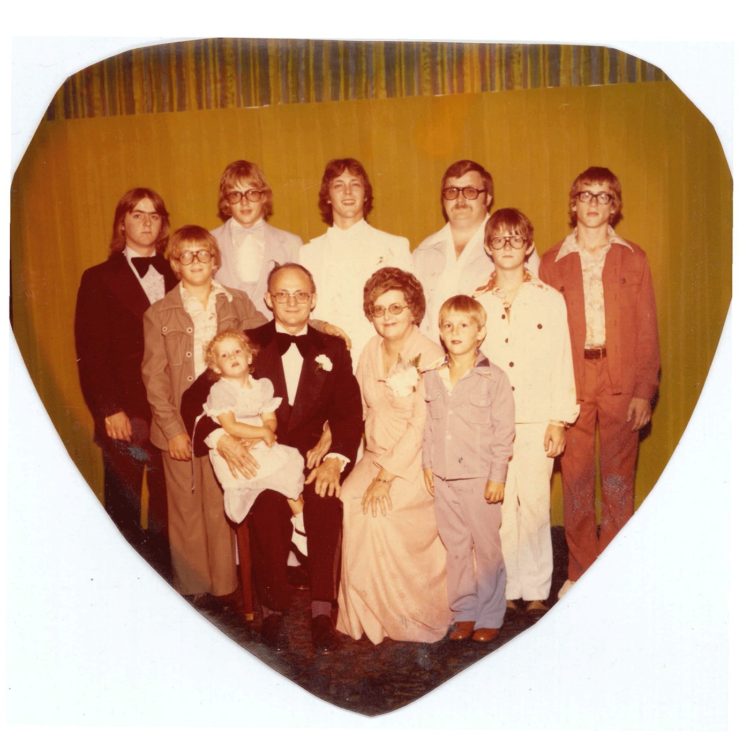 Something Mom Taught Us:
"God helps those who help themselves."
Kids and Trucks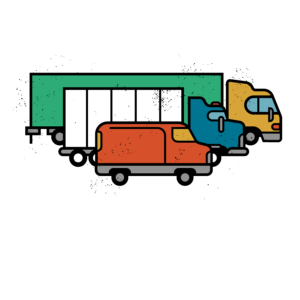 One of the ways the Thies did that was to unload trucks at their father's produce warehouse. Back in the 1970s and 80s, everything was moved out of trucks and into the warehouse by hand: bananas, apples, watermelons, potatoes, onions, just to name a few.
"We were kind of the grunt labor to get it off the truck and into the coolers," Troy Thie explains. "That was our first exposure to drivers because really, the agreement for getting paid was between us and them."
Drivers paid about a dollar for every 1000 pounds offloaded. Working together, the Thie kids could move as many as 45,000 pounds of produce in two hours. Thanks to their parents' expectations and their interaction with drivers, the Thie kids grew to understand and appreciate what it really meant to move freight and live the life of a trucker.
It would lay the foundation for what would become a lifelong devotion to the business.
A Family called "T-Brothers"
Toby Thie got into the industry first. After decades in logistics, he decided to strike out on his own when he had to choose between the job and family. It was early 1997, and with his father battling a terminal illness, Toby asked his boss for a week off to take his dad on a vacation. He was turned down. That was all it took.
Toby did next what the Thies HAVE always done: turn to family for the way forward. He invited his brothers to start a logistics business with him.
"Toby said, 'Hey, who's with me?'" Troy recalls. "We looked at each other and said, 'Let's do this."
Five of the brothers scraped together the funds to get started. In October of 1997, the Federal Highway Administration granted their license to operate. They had no clients, but, thanks to Toby, they did have relationships. And if there was one thing the Thie kids knew, it was how to build relationships.
And so T-Brothers Logistics was born — in the spare bedroom of Toby's house. The company very quickly picked up four clients, three of whom are still with T-Brothers today (the fourth was acquired by a larger company that needed arm guards). In no time, the family business was on the road to growth.
In 1998 Troy opened an office in St. Paul, Minnesota. By 1999, Toby moved out of the bedroom and into actual office in Central Sioux Falls. That same year T-Brothers became a bona fide trucking company with the purchase of its first rig.
By 2005, on the strength of the values they learned as kids, the Thies had grown the business into a new kind of family, with customer and employee retention far beyond the industry.
"We were responsible for over 50 families," Travis says. "How did we pass along that culture of operating the business we wanted? Well, I'm not a 'do as I say, not as I do' kind of guy. We're actively involved."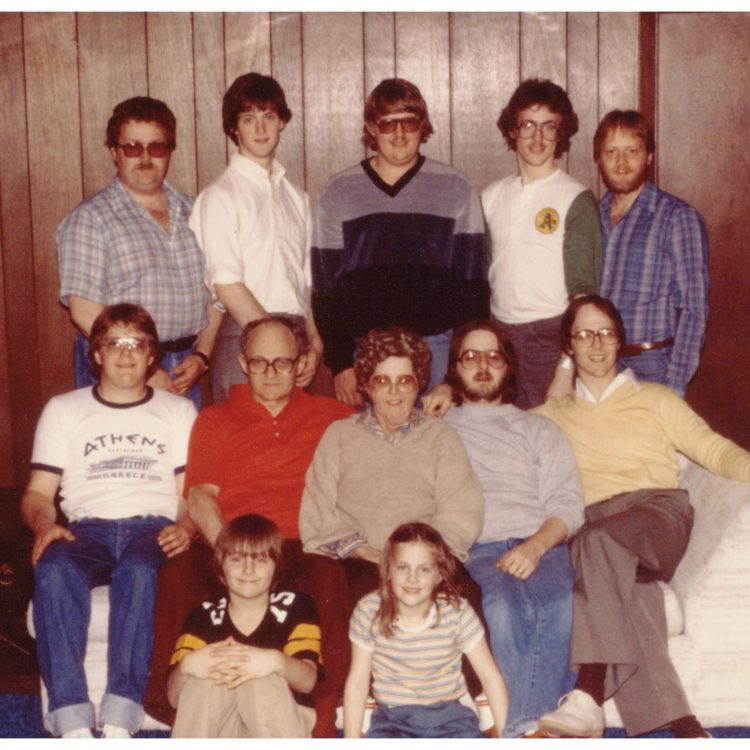 Seriously. You gotta listen to your mom.
AS TRAVIS RECALLS OF A LESSON HIS MOTHER TAUGHT HIM:
"We have a work ethic that our parents put in us. I say 'there is nothing you can do that is below me doing.' I'm not above anybody else. I can load a truck, drive a forklift, help out on the dock, assist a driver. I shovel our walks because I want to make sure it's safe for my people to get in and out of work."
That sense of service may explain why most T-Brothers clients have been with the company for more than 10 years, and why most drivers who have left the company have come back again. The company is aggressively positive and finds ways to get things done for the people who count on them.
"Some guys don't care who they deal with, they just want the lowest price," Troy says. "That's not who we are. We want to go with our strengths: dealing with people who know us and vice-versa.
If you're someone who puts a premium on reliability, trust, loyalty, creativity and service, Troy says, T-Brothers is the carrier for you. That precedent was set a long time ago, when there were only 10 in the family.
Today, T-Bros is proud of and devoted to its new family members — the score of employees, clients and drivers it keeps in every corner of the country.
"Relationships have always been a backbone of everything we have strived for," Travis says." I tell people, we do two things: ship freight and build relationships."